Knowledge Café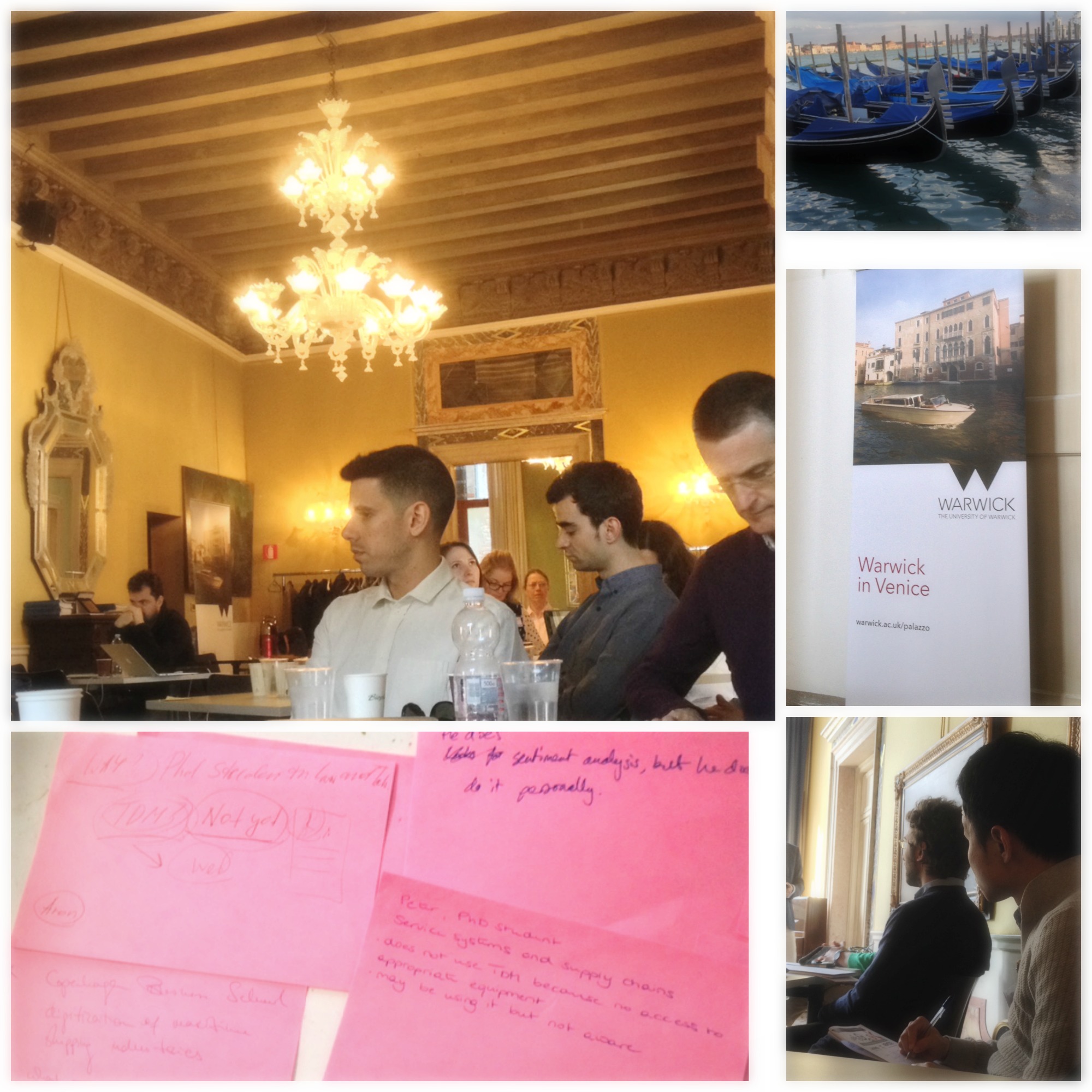 Venice, Italy
28-30 April 2016
Practitioners and academics from all over Europe came to Venice for the 2016 CADE Vacation School. The first day consisted of lectures on Internet of Things and new technologies. On the second day the group discussed data and innovation.
The FutureTDM project presentation took also place during the second day.
After a quick introduction of the FutureTDM project there was time to give the participants a taste of what the FutureTDM Knowledge Cafe's are about. The group was asked to interview each other on their research and use of Text- and Datamining. Responding to some of the answers given, led to a discussion about the definition of 'TDM' and what falls under its scope.
Another issue that provoked a group discussion was the collecting and sharing of publications. In practice students did not see a problem in sharing their datasets or publications with others even if it was with researchers outside of their own institution who may or may not have had lawful access otherwise. Only a few noted that this would be problematic from a legal point of view. Other issues that were raised was the amount of time it took to get access to relevant publications having to negotiate licenses.
Not all researchers agreed that TDM would be relevant for their research. Most of the PhD students who did express an interest but did not yet use TDM felt they did not know enough about it or how to start finding out about it.